Jack Captein
---
Jack Captein joined the army as a weapons specialist, and is currently studying for his engineering degree. His father's family moved to New Zealand at the end of World War II.
What's your family's background?
My Oma grew up in a small village near Leiden called Roelofarendsveen, her family owned a small shop and for most of the war they managed to get by. In the Hunger Winter of 1944 however, they suffered when the food had run out. My oma has told me many fascinating stories about that.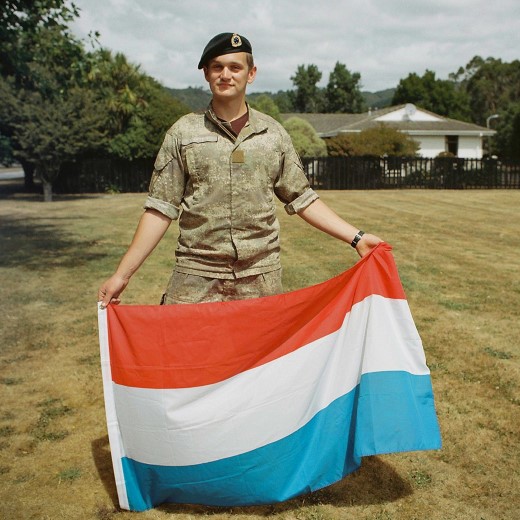 Has your Dutch heritage influenced your life?
I was raised around Dutch culture but I never realized until I was maybe 8 or 9 years old, when it dawned on me that 'Oma' wasn't my grandmothers name. We also used to have Dutch food like dropjes and oliebollen and they're still my favourites.
I feel a very strong link to the Netherlands, I sometimes feel like a foreigner in New Zealand, though it is still my home. I've been to the Netherlands to see my distant relatives and second cousins and it felt like home. It was amazing seeing all these strangers who looked exactly like my family.
I also still fly the Dutch flag in my room wherever I get posted by the army, it's part of who I am. I think growing up with Dutch influence really made me who I am as  a person, it gave me an identity and a great sense of pride.