Margriet Windhausen
---
Website – www.margrietwindhausen.com
Margriet Windhausen is Dutch born and a fourth generation artist in the Windhausen family. Her father was a painter and played a major role in her early training, encouraging her to make art her career.
Margriet and her Dutch born husband Paul van den Bergh migrated to New Zealand with their family in 1976. They settled first in Gisborne but moved to Timaru, Hamilton, Invercargill and back to Timaru (Maungati) in 1987. Margriet and Paul moved to the Kapiti Coast in 2014.
Paul and Margriet regularly exhibit together. Paul has trained at the Municipal Academy of Fine Arts in Maastricht and the National Academy of Fine Arts in Amsterdam where he honed his painting craft. Margriet was trained at the Municipal Academy of Fine Arts in Maastricht.
Margriet and Paul's work has featured in various exhibitions throughout the country from the National Gallery in Wellington, Gisborne Museum and Art Gallery, Waikato Museum as well as various public and private collections in New Zealand and the Netherlands.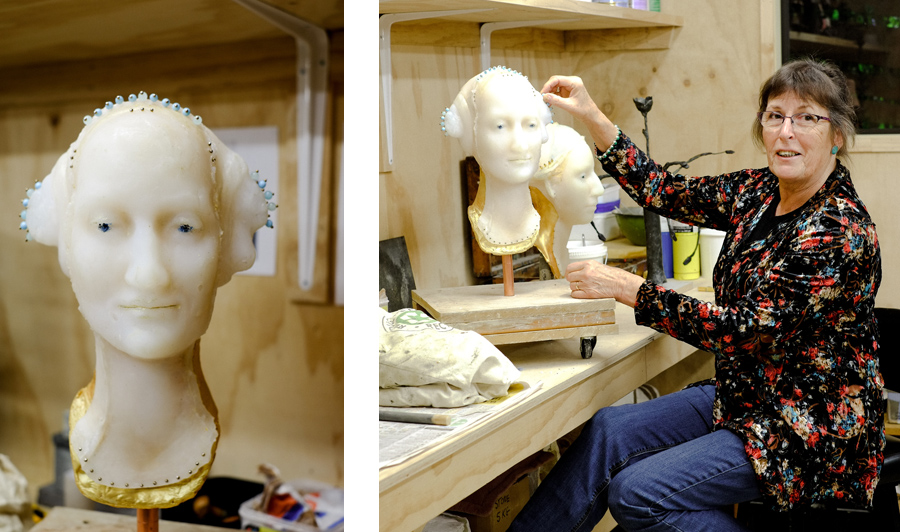 Did you encounter any culture shocks or challenges when you moved here?
(Paul) We are both teachers and I remember there were some challenges when I first started teaching secondary school. I wasn't familiar with the education structure yet and in the beginning that was tough.
What are you most proud of?
(Margriet) I am most proud of my children and grandchildren. Apart from that though, I've been able to make a career here as a sculptor and I'm quite proud of that. I've had to work hard, be consistent and professional, it didn't come easily.