Miel Meyer
---
Website – www.meyer-cheese.co.nz/
In July 1976 Ben and Fieke Meyer made their very first cheese. At the time they were based in their home country of the Netherlands and less than a year later their cheese factory began operating for the first time, selling cheeses at Ben's parents' farmhouse.
Several years later in 1984, Ben and Fieke Meyer decided to take their cheese making skills abroad and moved to New Zealand with three small children, Geert (4), Fieke (2) and baby Miel.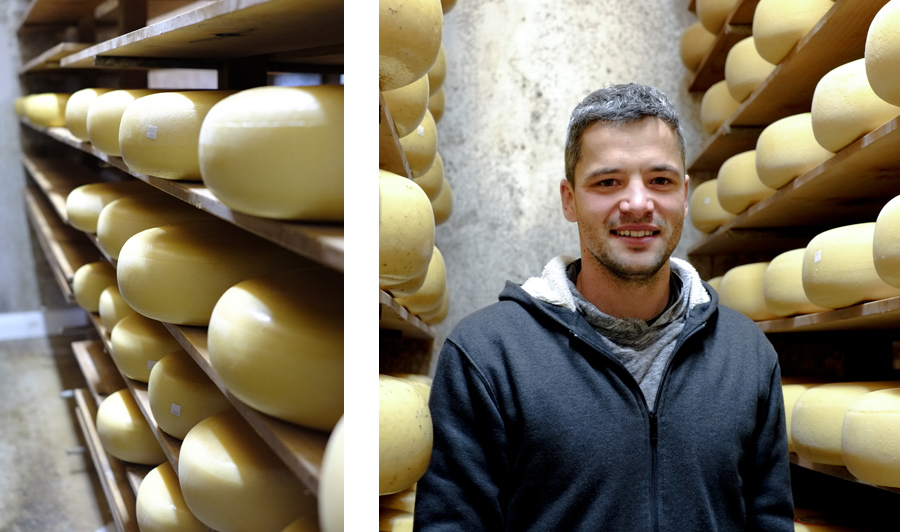 Meyer Gouda Cheese is now a fully-fledged family affair with the next generation at the helm. Miel took over as general manager of Meyer Gouda Cheese after Ben and Fieke retired in 2007. In August 2011, eldest son Geert came back from The Netherlands as head cheese maker for Meyer Gouda Cheese.
Meyer Gouda Cheese is one of the most significantly awarded companies in New Zealand, picking up Supreme Champion at the first New Zealand Cheese Awards in 1994 and a string of awards since. In 2011, Miel was awarded the Cheesemaker of the Year Award for the first time – the youngest cheesemaker in the history of the competition to scoop the prize. He was the recipient of the prize again in 2015. "We've achieved everything as a family. I can't take all the credit, it's been a team effort."