Alfred Memelink
---
Website – www.alfredmemelink.co.nz
Alfred Memelink is a New Zealand-born artist of Dutch parents and well known for his streetscape and seascape paintings, especially of the Wellington region.
He is largely a self-taught artist, having taught himself whilst working at sea as a marine engineer. During the long sea voyages, he often painted the scenes that drifted past his porthole or the exotic ports that his ships visited. His special affinity for Wellington, its harbour together with his first-hand knowledge of ships and the sea, has provided him with a very special approach to his art.
Alfred is at one with the watercolour medium in particular but he also enjoys pushing the boundaries of art in other areas such as 3D crafts and by further developing his unique collage style artworks. He also finds other means of creative expression through his photography and through music as a jazz saxophonist.
In January 2013, Alfred opened Artspace Gallery at 223 The Esplanade, Petone. The gallery features art by many other local artists, and also offers painting classes & workshops.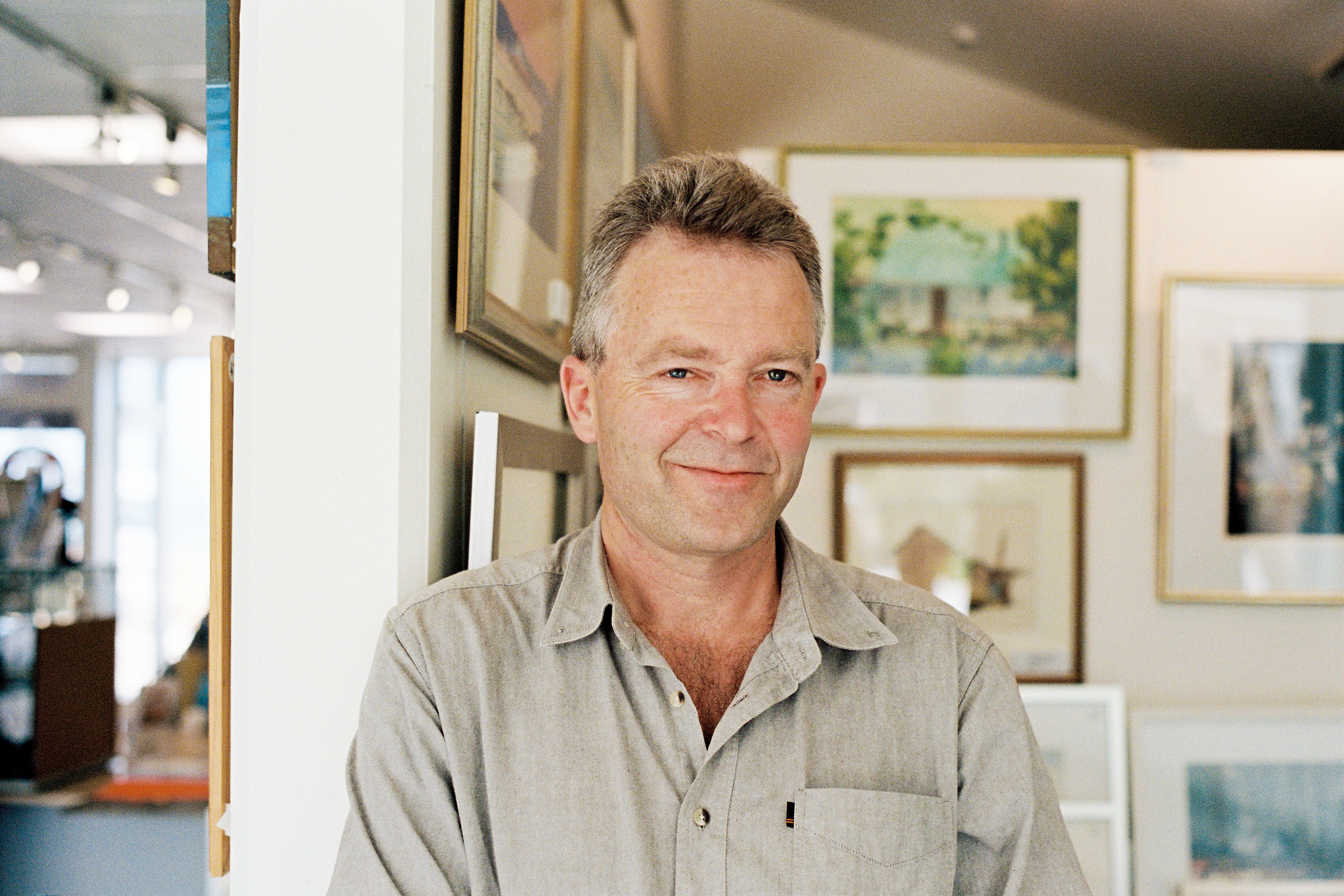 Do you think the connection with water is in the Dutch blood?
I feel that the Dutch as a nation have always been traders and sailors and have a yearn for adventure. And the seafaring is definitely in the Dutch blood. So yes, I do think there is a connection there.
Was there a Dutch influence in your day to day life growing up?
There was a nice Dutch community and my parents made some good Dutch friends there. As young kids we learnt Dutch and English at the same time. Dad
would come home from work speaking English to pratice it and mum would reply in Dutch, so we somehow automatically picked up two languages.
So you have a strong link with the Netherlands?
Yes, very much so. I will always remember the feeling I had when I went to Holland for the first time. I arrived by ferry from England, seeing Holland for the first time and stepping ashore was a very memorable sensation. It was like I knew then that Holland was my fatherland but New Zealand was my homeland. And I've never deviated from that feeling.