Richard van Dijk
---
Website – www.hoihoknives.com
Richard van Dijk is a knifemaker based and working near Dunedin on the Otago Peninsula. He was born and raised in the Netherlands where he was trained as a Goldsmith. He emigrated to New Zealand in 1979.
Finding a book one day, by David Boye about knifemaking, a whole new world opened up: since childhood Richard had a fascination about knives and even made a few, but it never occurred to him that people were making custom knives for a living.
His business name 'Hoiho Knives' comes from the Maori name for the rarest penguin in the world, the yellow eyed penguin. It lives and breeds along the coasts of the Otago Peninsula. Richard is a full time knifemaker with over 40 years' experience of jewelry manufacturing and repair.
Richard has a varied (sometimes high profile) clientele. He makes many different varieties of knives, including hunting knives and Scottish knives. Some even include gemstones, diamonds or rubies. His work has taken him all over the world. Richard is also known for being involved in the Hobbit movies, for which he (and two other team members) made the swords.
Why did you move to New Zealand?
Before training as a Gold Smith in the Netherlands, I travelled throughout New Zealand for a year. At that time I was making simple jewellery while I was traveling.
I realised New Zealand had lots of potential. I loved New Zealand and in 1979 moved Down Under to stay.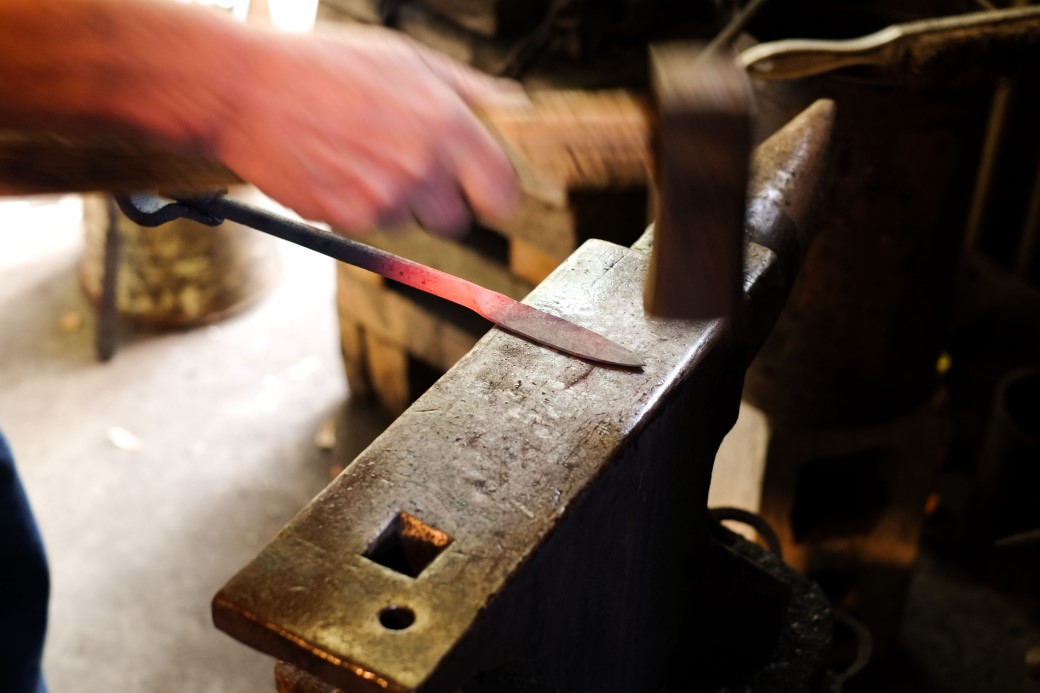 What are you most proud of?
I'm proud of my work. I've also very proud of some of my past students and apprentices. I teach evening courses and some of my students have achieved amazing work.