Theo Boekel
---
Website
http://www.echo.org.nz/
Echo Radio was a non-profit voluntary organisation providing an information service to the Dutch community
in New Zealand. Its broadcasts included news from the Netherlands as well as community news from the
different regions in New Zealand.
Echo Radio provided a unique service in New Zealand, as the only Dutch-language program in the New Zealand
broadcast media. Its first broadcast aired on 8 March 1988 and it continued to be on air for over tweny-four years.
In November 2012 Echo Radio's last broadcast via Access Radio (Plains FM) could be heard.
Dutch-born Theo van Boekel presented and produced the programs.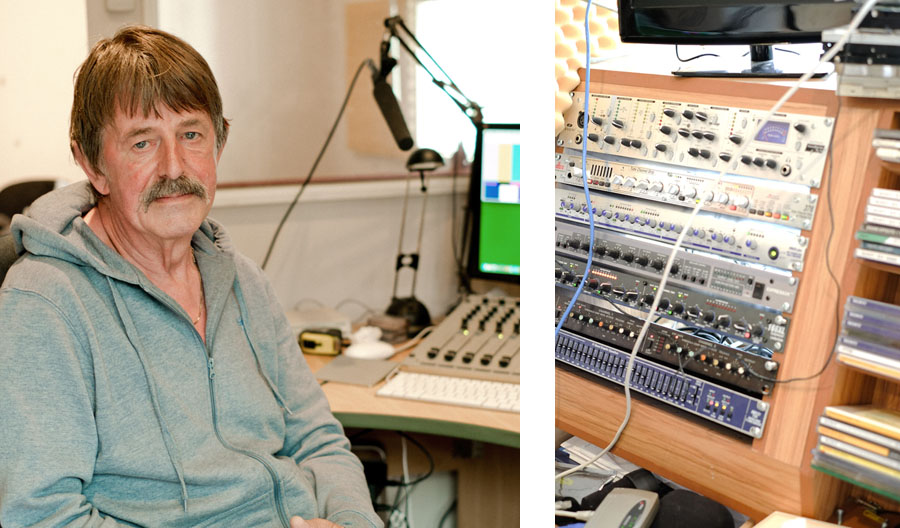 When did you move to New Zealand?
I moved here in 1976. I wanted to travel, so I travelled as far as I could. After two years in New Zealand I had to go back
to the Netherlands due to family circumstances. During that time, I was in the Netherlands for about 6 months,
but I really wanted to go back to New Zealand. I felt I had started something but hadn't finished it.
I moved back to New Zealand and all those years later I am still here.
What were some of the highlights you experienced with Echo Radio?
One particularly situation comes to mind and that is the local RSA (Returned and Services' Association) Bridge of
Remembrance service, about 15 years ago. Echo Radio did a live broadcast to Auckland, Hamilton,
Wellington Dunedin and Christchurch. In those days we had limited equipment for outside broadcasting,
so what we used was one of the very first mobile telephones with a microphone connector.
The program was an hour long, but the service was about 20 minutes so the remainder of the program had been pre-recorded and
had already been sent out the to the radio stations. After the service I went back to the car and tried the different radio stations.
When I heard they were all playing the program and everything had worked perfectly,
I remember thinking: 'this is marvellous, this is what radio is all about'.