Ton Ham
---
Website
www.alphadomus.co.nz
Dutch born Ton and Lea emigrated from Holland in the early 1960's. Soon afterwards they established Awapuni Nurseries, just outside Palmerston North, specialising in vegetable and flower seedlings for the home gardener. In time sons Paul, Henri and Anthony worked with their parents to grow Awapuni to the well established and successful company it is today.
In the 1980's the family decided that the time was right to diversify. Their passion for horticulture and love of fine wine led us to the conclusion that viticulture and winemaking would satisfy both. In 1989 they purchased 50 acres (20 hectares) of land in Maraekakaho Road on the western Heretaunga Plains in Hawke's Bay. The district had not yet been seriously developed for viticulture, but they were convinced that it enjoyed the soils and climate profiles ideal for producing world-class wines.
In 1991, with advice from a leading viticulturist, they planted the vineyard to Cabernet Sauvignon, Cabernet Franc, Merlot, Malbec, Chardonnay Semillon and Sauvignon Blanc. Subsequently Viognier and Syrah varietals were planted.
Alpha Domus' first wines were released to the market in 1996 after the completion of Stage 1 of the onsite winery. Since then the winery and cellars have been expanded to process and cellar premium wines entirely from their own vineyards.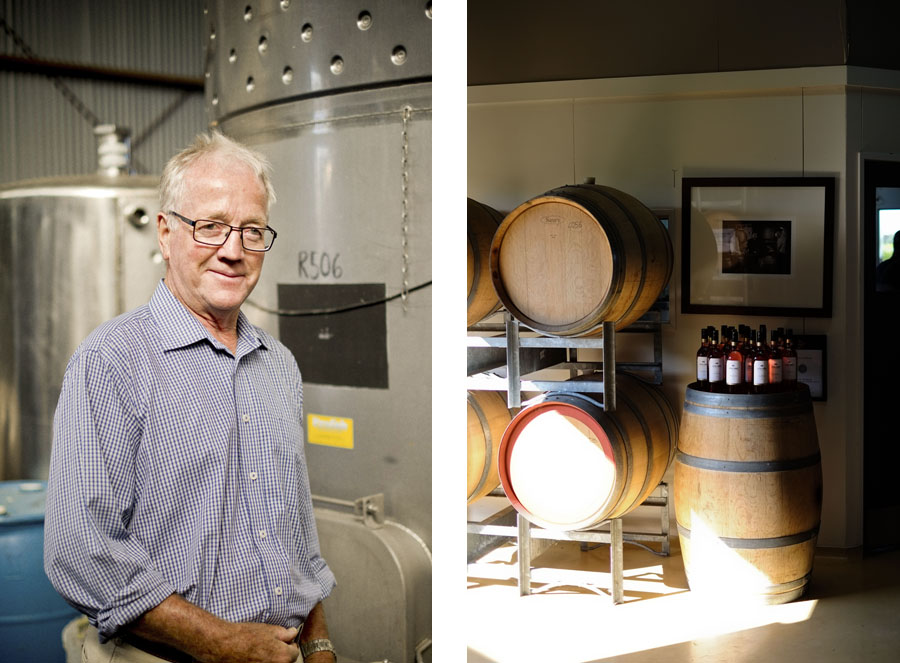 Why did you move to New Zealand?
It's actually a funny story. I was on the waiting list for California, but during that time friends from New Zealand convinced me to move down under instead. I am glad I did. I ended up working at a nursery and taking it over within a year. My late wife helped out and we ran the nursery for 34 years. Everything I've achieved, we've achieved as a team.
Moving here, I didn't really experience a culture shock. I actually quite enjoyed it. I wanted to make the most of it.