Anneke Borren
---
Website:
www.annekeborren.co.nz
Anneke Borren has been passionate about pottery since the age of 12. In her early career she worked as an artist potter at
the Delft-Blue factory in Delft and later she was to take up ceramics and glass studies at the Konstindustry Skolan in Gothenburg, Sweden.
Anneke's work can been seen in all major museums nation-wide. It is featured in New Zealand Embassy collections around
the world, as well as in countless private collections. She has shown work in the US and Canada and has exhibited in the South Pacific,
Australia and Europe. Anneke's work also features in mayoral collections in Vancouver, Taipei, Yixing (China), Washington DC and Wellington.
At what age did you move to New Zealand?
I was 16 when I moved to New Zealand with my family. My father worked for Philips at the time and towards the end of his
career he was asked if he was interested in being Technical Director in New Zealand. He did a 3 week reconnaissance trip
and came back so enthusiastic that within 3 months we relocated to Upper Hutt. This was all ten of us, including 5 brothers and 2 sisters.
Does being from Holland influence your work?
I was 16 when I moved here and I don't think being from Holland necessarily influences my work. New Zealand is where I've been
'built up' and where I've been accepted. This is where the integration process within me took place. However I do believe that as
a human being you go full circle, so I will no doubt become 'more' Dutch again later in life.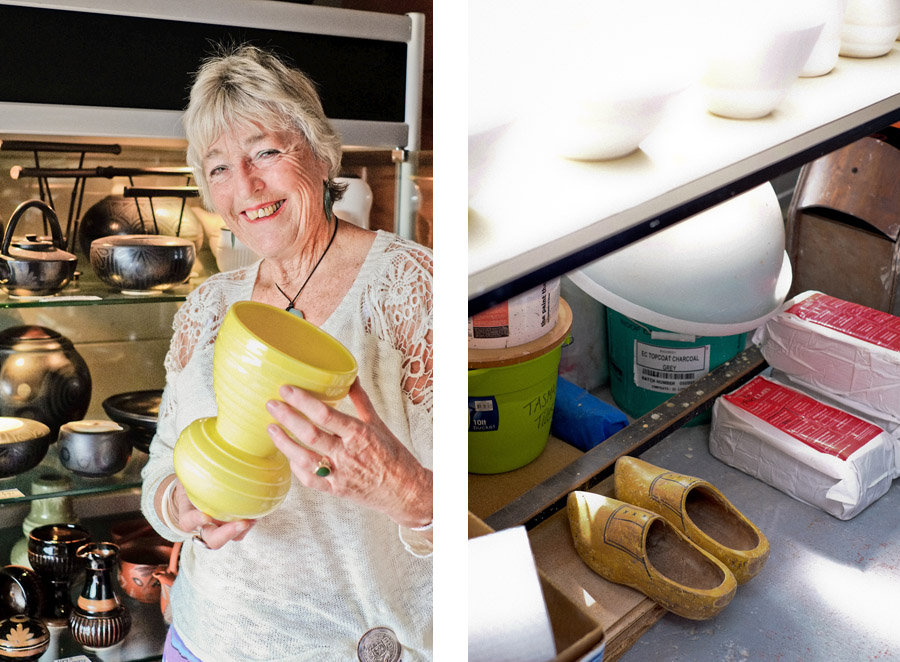 What are you most proud of?
In my career as a potter, I am most proud of being asked to be a life member of the New Zealand Society of Potters. In my
'career' as a mother I am most proud of my two children.

"I'm very thankful that my parents brought us to New Zealand, for us to develop our own individual approaches
to the lives we are leading. We are incredibly lucky to live here."