Jacob de Feyter
---
Dutch-born Jacob de Feijter has been coaching dragon boating for over 15 years.
He has seen many successes and won many national titles as well as third placing at the World Championships in 2007.
Jacob got introduced to dragon boat racing in 1988, while living in Singapore for a year. After he had moved
to New Zealand (for a second time in 1990) he got more involved in the sport through his work's social club.
He has been paddling and/or coaching ever since.
One of the team coached by Jacob is the breast cancer survivor team, CanSurvive, has been named 2015 Wellington Sports Team of the Year.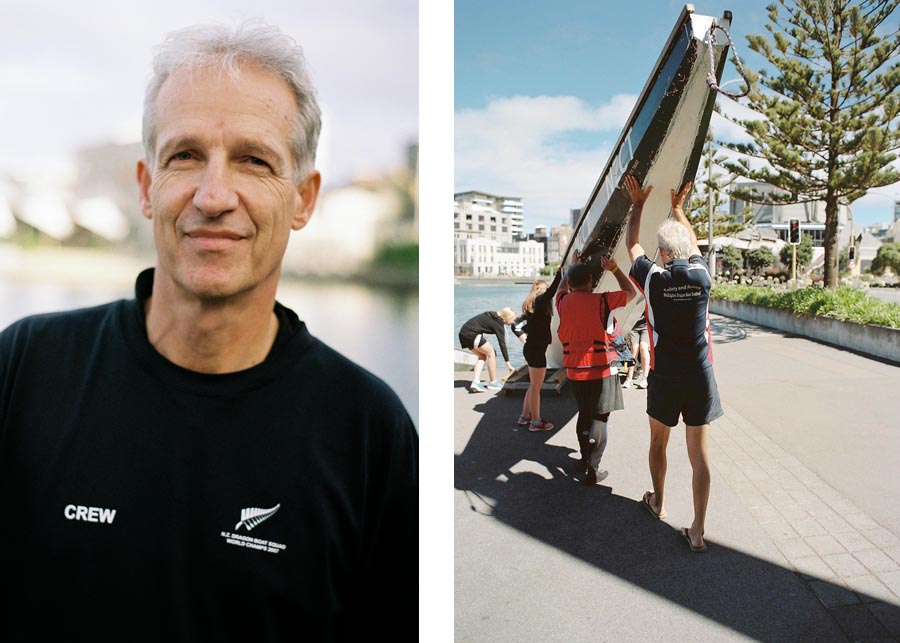 Which achievements are you most proud of?
I'm very proud of the achievements of the breast cancer survivor team, because of what the members have been through. They have evolved into a great team and that's what motivates them.
I'm also very proud of our World Championship third placing. This was for the juniors groups (18 years and under) and we raced with the Upper Hutt College school team, rather than a national team.