Willem & Heidi van der Velden
---
Website –www.dutchdelight.co.nz
Dutch Delight is the only Dutch restaurant in New Zealand, located in Birkenhead, Auckland. Its owner Willem van der Velde and wife Heidi are originally from Amsterdam. Dutch Delight serves Dutch food such as pancakes and 'poffertjes' and chips with Dutch mayonnaise. It aims to be a place where the Dutch feel at home, and where Kiwis (or anyone else) can explore the delicacies of the Low Lands.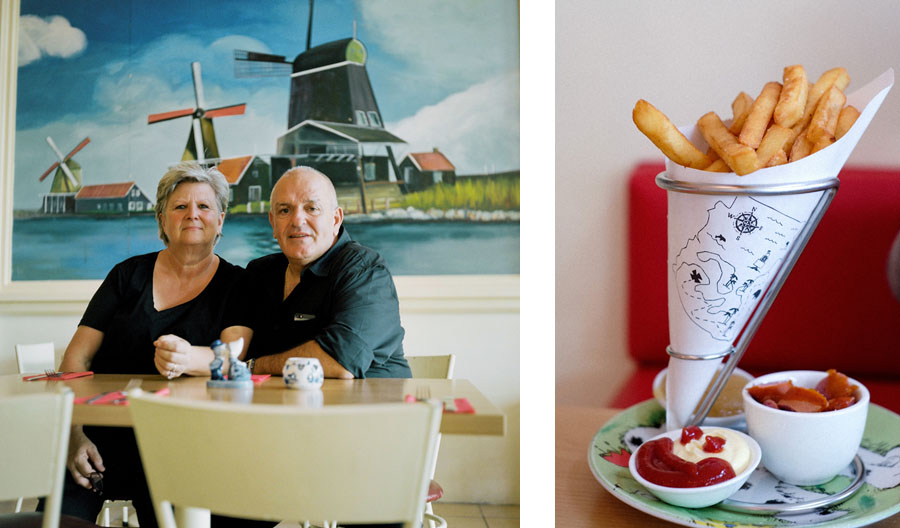 What was the experience of moving to New Zealand like for you?
(Willem) We moved here in our 50s and I often say moving here is the best thing we've ever done for our lives. It wasn't always easy, the hardest part was missing my parents who have now sadly passed away. However, we have a lifestyle here which we would never have had in Amsterdam and we are very lucky our kids have now moved here also. We are a very happy close-knit family.
Why the restaurant?
We had visited New Zealand before and we loved the country. We had noticed there were plenty of Dutch people living and visiting here, but there didn't seem to be a Dutch restaurant anywhere. When we moved to New Zealand I knew I wanted to make a business filling that gap, which is why we started the restaurant. I like using the restaurant to show New Zealand a slice of Dutch culture.