Rein Bakker
---
Website – www.thedutchstation.co.nz
Bed and Breakfast 'The Dutch Station', located in Hawarden is run by Dutch born Rein Bakker and Gertruud Steltenpool . It is the only place in the Southern Hemisphere where you can play Dutch Golf.
Dutch Golf is played in a paddock over 18 holes (par 72) with a large soft leather ball and a real solid Dutch clog on a stick. The length of the course is about 40% of a normal golf course. Playing time depends on the number of persons and their golf skills, and varies from 1,5 to 2 hours. Dutch Golf is played with one single club and can be played in a group, or as an individual.
Rein and Gertruud decided to settle in Zealand in 2005 after having travelled extensively.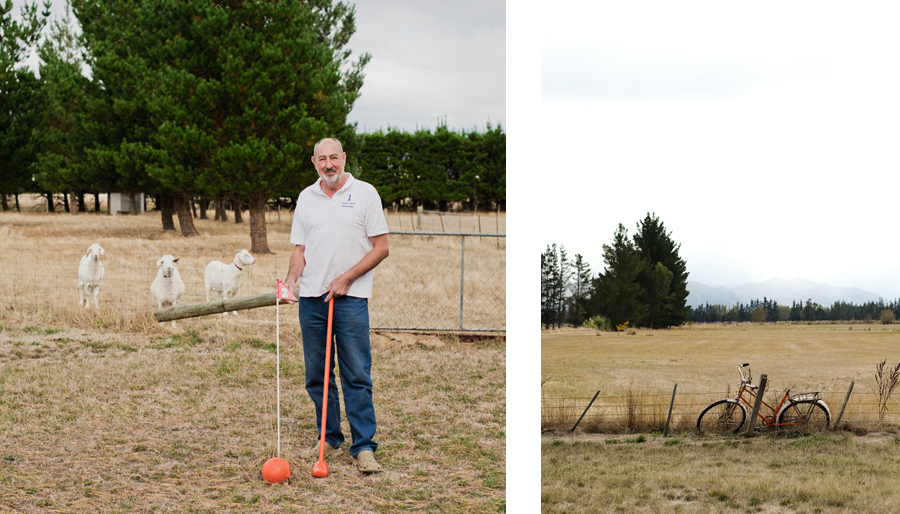 Why did you move to New Zealand?
We wanted to give New Zealand a go and were at a stage in our life where we thought if we don't go now, it will never happen. We had visited before and absolutely loved the country. Once we made the decision to move, we were here within a year. What we really enjoy here in this region is the weather and the actual seasons.
We have integrated well in our community and worked hard for what we have here. We still identify at Dutch though, and will keep our Dutch passports. We still speak Dutch at home. The Dutch are the silent immigrants, they just want to go into the community and worked their butts of.
What are you most proud of?
I'm very proud of what we have achieved with our property and waking up to the amazing view everyday.